SC Wrestling Weekly Stories and Photos - Thursday - October 13, 2005


Where are they now? - Tom Borrelli

We saw the success that Dan Wirnsberger has had coaching Division 1 programs ...

So, where is our state's first major D1 College coach? Who started the success streak?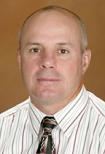 Tom Borrelli from Goose Creek


Where is Tom now ....

To give away the punchline, he is the Head Coach of Central Michigan University.

Okay ... I gave away too much information and now you can click the BACK button ... unless you are curious about SC heritage.

Tom Borreli was a wrestler at Goose Creek high school in the early 70's ... who turned into a Big Fish!!

And I say that as a 100% Compliment!! He's Big ... Bigger than you and I ever will likely get.
We do not swim in the pond he gets to swim in.
But, we can certainly talk about the Fish Tale and hopefully see the day when someone in SC is bigger.

What SC Coach would not trade his coaching shoes for Tom's mat shoes??

Top 20 consistent National D1 powerhouse. Come on you're kidding me?!

Nope, not at all ... we all stand corrected if we think SC isn't capable of such glorious wrestling honors.

I'm here to tell you his story if you've been missing the boat on our SC history.

After graduating from Goose Creek ... and I still have yet to figure out if he placed in state
(but does it really matter at this point!!!) ...
Borrelli moved on to the college level and was a standout wrestler at The Citadel.
A four-year letterman from 1975-1979, he finished his college career with a 58-27-2 record
and twice was named The Citadel's "Most Outstanding Wrestler."

Borrelli became an assistant at Clemson University for two years from 1984-86 and then became
the head coach at Lake Superior State University for five seasons. He compiled a 46-25-1 record and
led his team to five top 20 finishes from 1986-1991. The Lakers won the NCAA Division II Mideast Regional
in 1987 and 1991. At LSSU Tom produced 17 All-Americans, 26 Division II national tournament qualifiers
and two Division II national finalists.

Tom then got he call to move on the Central Michigan wrestling program.

Central Michigan University, under Coach Tom Borrelli, has established itself among
the nation's premier wrestling programs

In his 14th season, Borrelli has coached the team to a top 25 ranking in the final
dual meet poll the past seven seasons including an eighth-place finish at the
1999 National Wrestling Coaches Association National Duals, a second-place finish
at the 2001 Virginia Duals, and placing in the top 20 at the NCAA Championships
four of the last seven years.

The 1997-98 squad placed fifth at the NCAA Tournament for the best finish in CMU history.
Borrelli was honored as national "Coach of the Year" by two organizations in 1998.
NWCA tabbed Borrelli at the annual convention in Colorado Springs and Wrestling Institute
Newsmagazine (W.I.N.) honored Borrelli and Minnesota's J Robinson with the "Dan Gable
Coach of the Year" award.

The 1998-99 squad finished seventh at nationals, led by five CMU All-Americans and
national champion Casey Cunningham.

Borrelli was honored by his peers when he was presented with the NWCA Bob Bubb Coaching
Excellence Award at the 2004 NCAA Championships. The award is given to one coach in each
division year in recognition of their contribution to the sport.

Borrelli has coached one national champion, 14 All-Americans, four MAC "Wrestlers of the Year,"
36 MAC champions, 62 national qualifiers, two NWCA First Team Academic All-Americans,
12 Academic All-MAC first team selections and six MAC "Freshman of the Year" selections.

An important component of Borrelli's wrestling program is academics. CMU wrestling has
finished in the top 16 academically for the past 11 seasons, including five top-five
finishes. The program peaked with a third-place ranking in 1994 and 2003.
Fifteen Borrelli wrestlers have earned first team Academic All-MAC honors,
and Casey Cunningham was twice a first-team NWCA Academic All-American.

Tom and his wife, Lorri, have two sons: Bob (26) and Jason (23).

Tom has made our state proud and I often hear the coaches around the state speak of the wishful
thoughts of SC's top wrestlers going to Central Michigan. Accolades to Tom, he is a great coach!


Thanks for making S.C. proud of your accomplishments Tom!


Article compiled by Mark Buford from information all over the place!