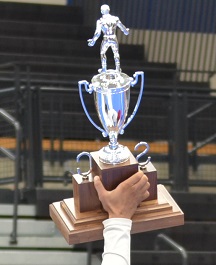 Trophy Talk
2017-2018 Season
SCMAT South Carolina Wrestling
July 30, 2017
SCMAT has been months and months behind on getting an update, and we apologize for the lengthy delay. The 2017-2018 season is now upon us so updates to many pages at SCMAT are available - Coaching Changes, News, Team Openings, College Commitments, Calendar.
The Recordbook will be updated soon.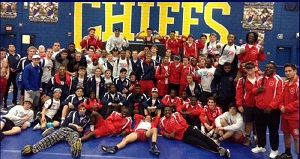 Results - 2017 North/South All-Star
2017 North/South All-Star Roster
Itinerary - North/South All-Star Classic
SCMAT Exclusive - 29th North/South All-Star
Photo of 2017 North/South All-Stars
The 2017 Best Western North/South All-Star Wrestling Classic will be held in
North Myrtle Beach on Friday-Saturday, March 3-4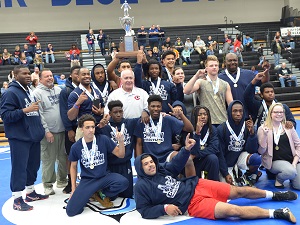 Cheraw 2017 2A-1A State Champions
2A-1A Finals - Cheraw 40, Bamberg-Ehrhardt 24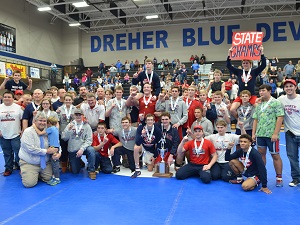 West-Oak 2017 3A State Champions
3A Finals - West-Oak 34, Battery Creek 24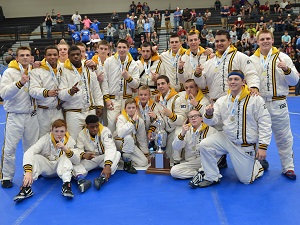 Eastside 2017 4A State Champions
4A Finals - Eastside 59, Chapin 11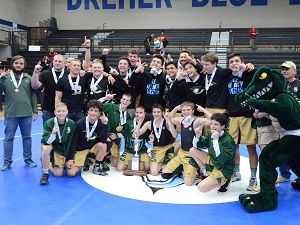 River Bluff 2017 5A State Champions
5A Finals - River Bluff 31, Rock Hill 30
South Carolina Wrestling
October 17, 2016
SCMAT is still in progress expanding the website with content.
As the season starts the focus will be on posting Results, Rankings, News and ongoing calendar updates.
Send any updates or feedback to scmat@hotmail.com