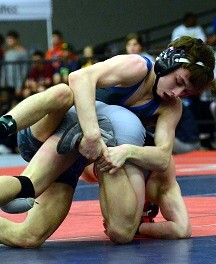 Wrestling USA
May 14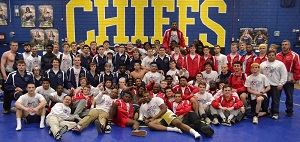 Results - 2018 North/South All-Star
2018 North/South All-Star Roster
Itinerary - North/South All-Star Classic
SCMAT Exclusive - 30th North/South All-Star
Photo of 2018 North/South All-Stars
The 2018 Best Western North/South All-Star Wrestling Classic will be held in North Myrtle Beach on Friday-Saturday, March 2-3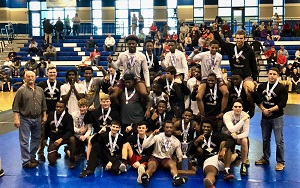 Bamberg-Ehrhardt 2018 2A-1A State Champions
2A-1A Finals - Bamberg-Ehrhardt 44, Liberty 33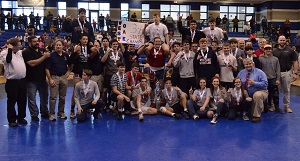 West-Oak 2018 3A State Champions
3A Finals - West-Oak 58, Swansea 18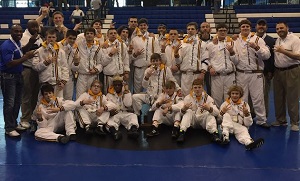 Eastside 2018 4A State Champions
4A Finals - Eastside 47, Chapin 18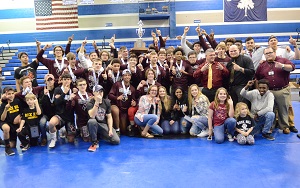 Rock Hill 2018 5A State Champions
5A Finals - Rock Hill 35, Fort Dorchester 33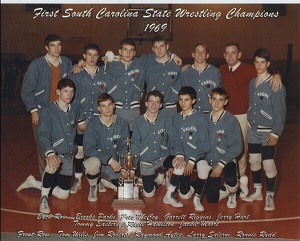 Photo of the 1969 St. Andrews team - The first South Carolina State Wrestling Champions
South Carolina will recognize 50 Years of sanctioned High School wrestling this year!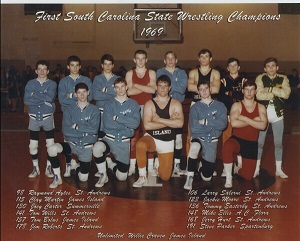 Photo of the 1969 South Carolina Individual State Wrestling Champions
50 Years of SCHSL State Wrestling Tournaments - recognition at State Individuals February 23-24
South Carolina Wrestling
October 17, 2016
SCMAT is still in progress expanding the website with content.
As the season starts the focus will be on posting Results, Rankings, News and ongoing calendar updates.
Send any updates or feedback to scmat@hotmail.com